About the Author
Rosa Sophia is the author of Taking 1960, a Paranormal Mystery, and Check Out Time, recently released by Oaklight Publishing. Rosa is an automotive mechanic, but everyone thinks she is a librarian. Currently, she resides in south Florida, and enjoys running, hiking, and traveling.
Sometimes I text Dad's old cell phone number just to say "I love you". A part of me hopes that he will reply, long distance.
Name: Rosa Sophia
Location: Florida, United States
Birthday: 2/25/1986
Gender: Female
Member Since: 12/14/2003
Premium
Author Rosa Sophia
Purchase
Check Out Time
and
Taking 1960
through
Oaklight Publishing
, Amazon, Barnes & Noble, or your favorite book store. Also available on Kindle, Nook, and other e-Readers. Click the cover images to view each novel on Amazon.
Check Out Time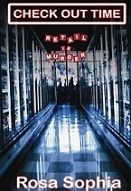 Taking 1960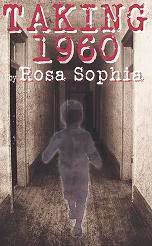 Don't worry - your calendar is here… to see it in action just click "Save" above and refresh the page.